Album review - PRhyme
So Royceda 5'9 might be the king of highly anticipated collaborations for the lyrical underground fan. First was his unification with the other members of Slaughterhouse, then the reunification with Eminem which gave us Bad Meets evil and now he has partnered with the iconic DJ Premier for a 'full' length project or EP called PRhyme. A lot of hip-hop heads and aficionados were waiting eagerly for this and I have the feeling a lot of them are extra happy.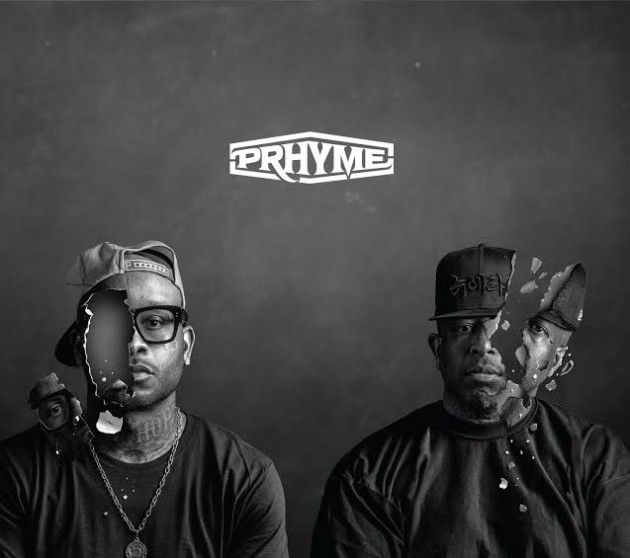 First thing let me say I admit Premier is one of the most important people to ever be part of hip hop. He has made so many classics it is impossible to say you're not a fan, yet for me I don't do back flips when his name is mentioned. I just don't get that caught up in what he is doing himself to really pinpoint anything other than he is known for the 'scratches' but that would be badly downplaying his skill and prowess.
With that said, the album starts with a title track where Royce spits with his usual vigor and aggressiveness to let everyone know where he is at mentally, one he is in his Prime and lyrically he goes in and proves it over a heavy beat talking about the critics and social media stalkers etc. "Dat Sound Good" has the 'signature' Primo sound which includes a comment from Joell Ortiz scratched as the hook.It also features Ab Soul who gets at weak rappers out there with some decent wordplay in what feels like a short verse before Mac Miller kind of does his version of an 'eminem' style verse. "Courtesy" is an alright track but the beat is a little old sounding honestly.
"Wishin" featuring Common is some straight up late 90's hip-hop funk from the mixtape circuit rap. Thats the only way to describe it. "To Me, To you" has Royce spitting some fire lyrics but it's dragged down by the over rated Jay electronica who features and doesn't do anything particularly memorable. "Underground Kings" with Schoolboy Q and Killer Mike is fire however. Schoolboy goes in over a riotous track."Microphone Pheen" with Slaughterhouse is one of the weaker contributions, a throwback snare and drum are cool but the melody is kind of weak and the lyrics are cool but can't overcome the blandness of the track.
"U Looz" is a chance for Primo to show off with his production skills but the highlight of this collection is "You Should Know" with Dwele. This track has some signatures from primo and some added production from Dwele with Royce going all in with some serious bars.
At the end this collection seems too short and Royce needed a couple of more songs and strong concepts to keep him on target with what his bars were about. Yes, Premier has good production chops but there are times it all seems like the same old thing, which i get it, some people want, but we need to stretch out a bit. With only 9 songs there needed to be something more hard and edgy definitely to balance some of the smoother moments. That's probably the biggest thing, it isn't long enough.
Rating: 2.5/5