Are Southern Rappers Scared of beef?
Let's be clear this is not talking about actually going into the streets and shooting each other, but beef as in making diss tracks about other rappers. Now this was another topic by my man NC-17 as he asked why East Coast rappers make diss records while Southern rappers make hits. I'll address the aspect of beef right now.
It's false. Southern rappers diss and have beefs just as much as anyone else with the exception of Lil' Wayne who is such a massive fraud that the public overlooks all of the obvious lies he tells so what is the point in even bringing it up? For the rest of them there have been plenty of disses. Jeezy and Gucci Mane beefing since "So Icey" was released. TI getting ate by Ludacris on the "unreleased" version of Stomp by Young Buck. Trick Daddy throwing shots at Plies and Rick Ross. Rick Ross going after 50 Cent hard. Fat Joe who is a southern artist now going at 50 cent. Juvenile, Turk, and B.G. throwing shots at Baby and Cash Money. There is plenty of beef in the South to go around.
The thing is since they also have a bunch of catchy songs and the dominant radio spins what we end up hearing is the party, crunk songs and nothing that would show their content, or lack of. Honestly I come across as a Southern rap hater. That's not the case but because thats more of what gets pushed out and exposed to the masses I listen and critique and I have not been impressed with much music period. There are too many rappers and not enough things to say so one guy with a catchy beat gets on and blows up but has nothing behind it.
The diss record is a huge part of the game. As 50 Cent has said repeatedly, Hip-hop is the most competitive art form and thus much more aggressive. Beef records are the outright expression of that. This was great before the internet where a guy would record a song it would play on the "rap show" on radio, hit the mixtapes and bubble for a while. The subliminal shots in every verse on other tracks would be scrutinized and analyzed for at least a week before you heard a response which had to be tough because you only got to do it once.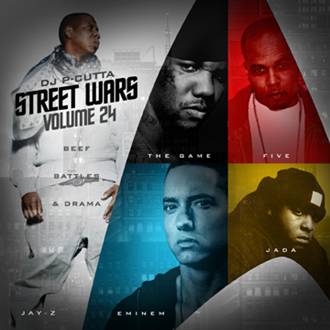 The internet changed all of this because now within hours your joint will be online and distributed along with 8 interviews where you talk about it. The next day a response will be out and the content gets rushed and watered down which is the trend. But I'm rambling a bit. The real question now is why is it that the South makes hits and no where else is getting any type of airplay or love...that's another issue for another blog...