Hip-hop and Health, can Nore make a difference?
One of the biggest issues in the urban community is health. Especially amongst us black folks in the hood. Diabetes runs rampant as well as hypertension and other miscellaneous diseases. We are overweight, and unhealthy. Looking at things, can hip-hop make a difference? Can we be influenced by artists to take our bodies more seriously? I recently blogged about the
loss of Big Pun
due to his weight gain, and looking at the pictures below you can see the drastic change.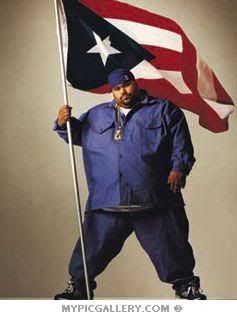 We have always loved our larger than life hip-hop stars, Heavy D, Biggie, and of course Pun. Most of the times we are eating whatever we happen to come by without worrying about calories and it's potential benefit to our bodies. Now, Nore is going vegan, I'm not about to go that far, however I have been reading labels more, looking at things like the amount of sugar,sodium, and fiber. A well rounded diet is best the experts say.
As you can see Nore is making a true effort to change his diet and get himself together. It's funny he was on twitter talking about he ordered some tofu while he was in Germany from the chinese food spot. So i have to give the man respect for stepping up.
The third piece of evidence that we need to get our bodies straight are the swole up guys who make the ladies swoon. 50 cent comes to mind, looking all beefed up like member of the WWE's Cryme Tyme in his promo pics. You know the groupies all go crazy for Busta's "guns". Ladies, you're not off the hook either. You've seen Ciara and Keri Hilson looking tight. I don't expect everyone to go out and get a six-pack (that ain't my steez for one) but we do have to look at our longevity and potential to lve long fulfilling lives. You can buy the six-pack like Janet or some titties like Lil' Kim, but they don't look as good as the naturals which you can keep looking good by some simple working out.
Now, my wife is going to read this and look at me sideways, but yes I am working on getting healthy and as soona s I get this knee fixed I might actually try to find a bike on Craigslist to go and ride, but we all can pick little things every day to improve our lives.