Hip-Hop debates
Now anyone who likes or loves rap/ hip-hop also loves the hip-hop debate. From which verse is hotter, to what album is better, to which rapper is better, there is endless discussion in high school cafeterias, barbershops, basements, and college campuses across the country. The hip-hop discussion is probably second only to basketball related conversations in the black community.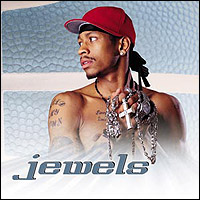 The best of both worlds?

I enjoy the debate myself, but recently, since more of my debates have been of the online variety, I find that positions are much harder to determine. The problem is that most people on message boards either don't have an established criteria on how they judge hip-hop, or don't care to actually type out what said criteria is, whereas in a normal face to face interaction, it can be done within minutes.
You see, I just heard the "House Nigga" diss of Joe Budden by Inspektah Deck. I have no problem with it, do your thing Deck, hip-hop needs people to compete, however, when talking about the two rappers people jump to either side without much though. Most of the Deck/Wu supporters are people who are going with the idea that because it's the Wu, they are all nice, they aren't all nice, and then Budden supporters are saying the Wu is old and washed up, not true either. No one is sitting down and saying what things actually make a good artist or song.
In my personal opinion, the most important thing to me is lyrics...to a point. Let me explain, see Canibus had lyrics out of the ass, however, he was never able to make them fit into a compelling song or narrative. Most of the bigger artists today, don't have lyrics at all. But wait, what are lyrics to you?
Lyrics to me are a combination of a vocabulary, rhyme scheme, and similes and metaphors, which are now called punchlines, as if they are juvenile and "real" rappers don't use them. In truth, similes and metaphors are supposed to be used to enhance the reality of the verses and further draw the listener into the world of the artist. I also want to hear something about the artists life for real, so for Rick Ross to do four albums that all are about the exact same thing is annoying to me. Most people i am finding, prefer to listen to something that gives them a fantasy and delusions of grandeur but that is more of the cyclical nature of hip-hop.
But if that's what you like, say it. I can't tell you that you are wrong for what you like. However, don't dare tell me that Gucci spits the truth when he raps terribly. You can however, admit that you like his beats and the way he flows over them. You can even like his style, but topically, he is severely lacking and I can't get with that. If I wanna party without thinking I'll grab some Mase or Young Joc lol. The fact is be ready to admit what it is you like about a person, don't inflate what they do so you don't sound like a shallow idiot, because in the end that's what you'll look like.
The next part of the debate is determining what makes a good song or a good album and being able to determine the external factors involved in why "success" happens and what success can be defined as. For instance, Jim Jones has massive radio airplay, promotions budgets, and exposure; yet he barely sold more records than Slim Thug who had considerably less buzz and exposure.
Looking at it, he is actually more successful than Jimmy, though some people will say that because Jim's total was higher that he is better or that his album is better. The false argument is that sales= an album's greatness. Looking at it that way, the best rappers ever are Pac, Eminem, DMX, Hammer, and Nelly. I don't think that is a truly compelling support for the case, especially in the new-media era where albums are downloaded as soon as they are mixed. Just because a bunch of people are running around saying it's hot, but not saying why, is not a reason to just go along with the program.
This was a little longer than planned, but let me sum up my thought like this. When going into a discussion, have some standard discussion about the rules by which you will measure and compare artists, songs, and albums. Once you and your fellow debaters decide where you will place the most value, then the debate can begin and a possible conclusion be reached.